Struggling to shift your mindset for healthy living? What if I told you it might be easier to achieve than you think?
Don't forget that every complex task, when broken into actionable steps, becomes simplified. That's why in this post, we dive deep into 11 simple ways you can use to healthify yourself.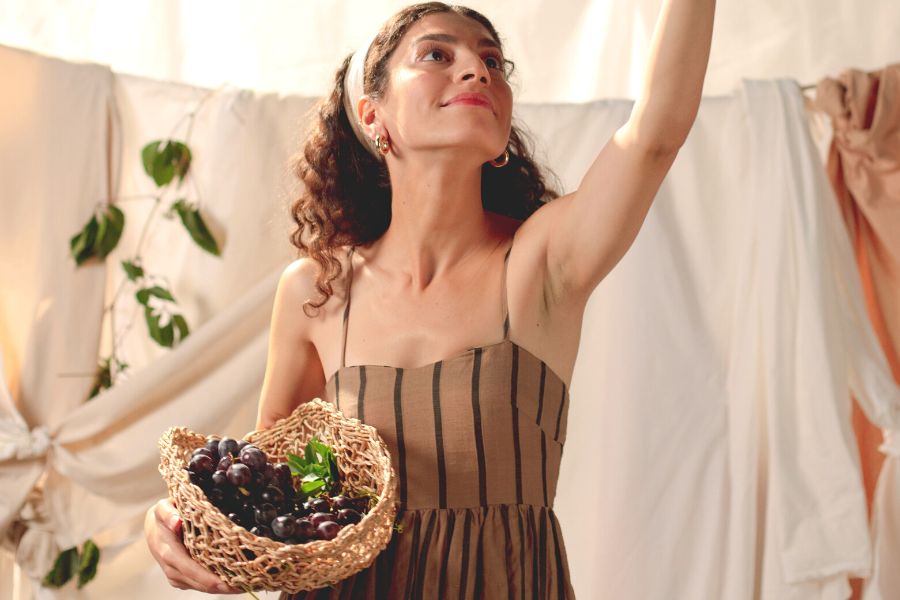 An unhealthy life can be very disturbing. I can say so because, for most of my teenage years, unhealthiness was my default way of living.
I made all the wrong choices when it came to food, didn't move my body enough, and had bad sleeping patterns.
It wasn't until I turned 19 that I realized I was stuck in a quagmire. In fact, I was stuck so bad that I didn't even know which way to look for help.
Do you want to know what finally worked for me? Changing my mindset!
To this day, it never ceases to amaze me that the key to my healthy body, was always hiding in my mind. It was like I'd stumbled upon a magical power.
Believe me, when I say this, shifting your mindset can turn your health around.
I am a living example of this (lost 22 pounds and been keeping it off since.)
Honestly, if I could do it, so can you.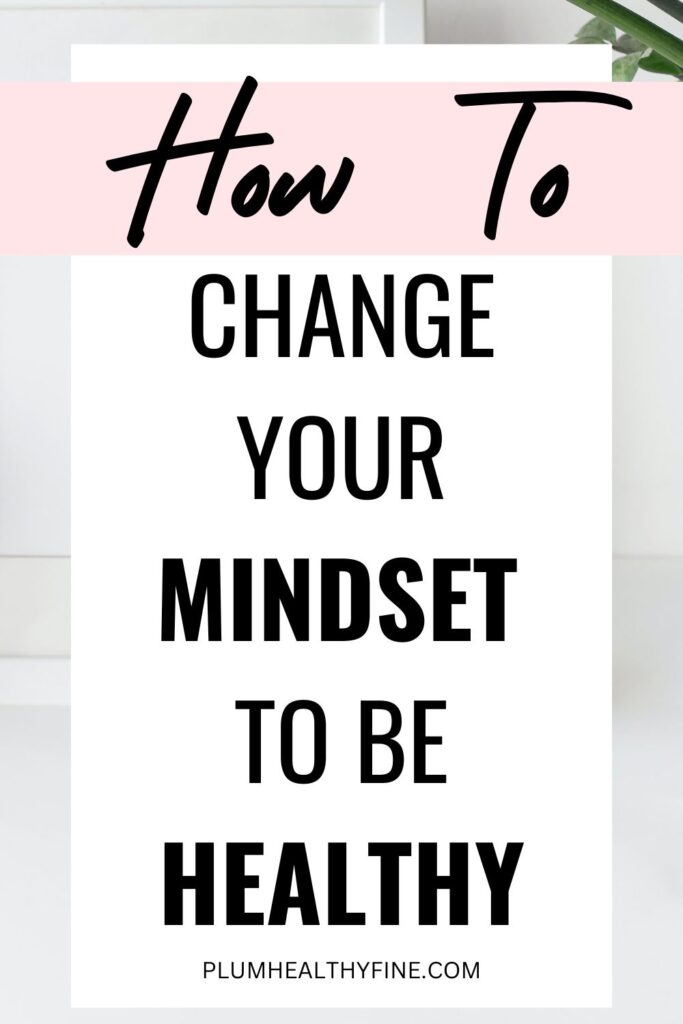 This post is all about 10 ways you can use to change your mindset for healthy living.
Each of these tips helped me in my health journey, and I still turn to them on days when I need to feel recharged.
Ready? Get, set, go!
11 Beautiful Ways To Change Your Mindset For Healthy Living
1. Let Go Of Your Past Health Mistakes
It's very easy to hold on to our mistakes and beat ourselves over them. But everybody knows this is never the way to a healthy mindset.
Still, many of us find ourselves judging our past selves.
If only I'd prioritized my health. If only I'd eaten right, worked out regularly, and hit the gym on time.
It'll seem like these words are true. Your brain would want you to think that.
But dear friend, I want you to know these thoughts don't add any value to your present.
Guilt is a heavy weight to carry. So, holding onto your yesterday would only slow you down.
The better route is to stop your mind from indulging in these guilt trips.
Don't look at your mistakes as failures. Instead, create lessons out of them.
The people who succeed in any mission are the ones you learn from their mistakes, then move on to correct them.
Be kind to your past self. It's how you'll work hard on your present, and make space for the future.
2. Know The Power Of Discipline
Let me tell you something about my struggle with health.
For years, I relied on bursts of motivation to make myself work.
On days when I felt inspired to work on my body, I would do everything right. I would eat healthily, work out like a beast, hydrate myself, and sleep on time.
But in a week or so (or even a month, if my motivation lasted that long), I'd slip back into my old patterns.
Many people make the same mistake as I did.
They assume that one day of motivation will be enough to sustain them for life. But of course, this never ends well.
Motivation is temporary, but discipline is the victor's potion.
Keep yourself inspired, sure, it will help you in your initial days.
But at the same time, it's very, very important to form an action plan.
Discipline yourself to wake up on time, work out for fixed durations, and keep a schedule that you want to stick to.
Over time, you'll be able to transform your discipline into your routine, and you won't be able to go a day without following the principles of healthy living.
3. Respect Your Body
We need to realize that unhealthy living is highly disrespectful to our bodies.
We aren't wired for unhealthy lifestyles, and it's unfair to expect ourselves to adapt to bad eating habits and a lack of exercise.
Treat your body as a sacred temple, because it's the one place you have to reside in for the rest of your life.
Everything else is materialistic and external.
Caring for your body is solely your responsibility. It's up to you how well you fulfill it.
It isn't too hard, really. Kindness, patience, and love could help you see yourself for who you are – a unique person, with a unique body.
How much value and thought you put into this, will come back to reward you sooner than later.
Highly recommended: How To Attain An Ultimate Body Wellness
4. Become Friends With Your Food
When people struggle with an unhealthy lifestyle, the crux of their problem often lies in their food habits.
How you eat, what you eat, and how much you eat, directly impact your life.
It's always a good idea to build your mindset in a way, that creates a positive outlook on food.
Rather than seeing food as an enemy, treat it like a friend.
And truly, nothing will accompany you better on your health journey, than quality food.
Recommended post: 8 Healthy Food Habits For A Beautiful Lifestyle
Some food-related questions to ask yourself for a positive mindset:
What kind of food do I enjoy?
Which food makes my gut unhappy afterward?
Am I eating the way I want to?
What kind of relationship would I like to build with my food?
To gain full control over your eating habits, I highly recommend you read this post.
It goes into full details of my struggle with food in my teen years, and the 5 things that finally healed my eating habits.
5. Use Self-Talk To Find Inspiration
Want to know the one trick that helps me stick to my habits?
To stay inspired, I talk to myself, as often and as much as I need to.
We often talk of having a strong support system in life. It is true that you should turn to your family and friends for help.
But no matter how close someone is to you, they can't help you choose your health. Only you can do that.
Use your mind's power in your favor, instead of getting swept by your resisting thoughts.
The best way to do this is to talk to yourself.
You know you can be healthy, and it's time to tell yourself so in words.
Face the mirror. or sit on your bed. Speak out loud to yourself, or go for internal talk. Use affirmations to strengthen your resolve.
Call this mediation or pep-talk, but if you follow this, your mindset will be your saving grace, instead of being the cause of your slip-ups.
A post I think will really help: 120 Positive Health Affirmations
6. Fall In Love With Your Workouts
For a healthy way of life, sweating yourself is an absolute must.
And to make sure you stick to the habit of exercising for the rest of your life, you need to start loving your workouts.
The best way to achieve this is to do activities that you truly enjoy.
I tried for about a year to lose weight at the gym, but it never worked out for me.
So, I turned to youtube workouts as a last resort, and lo and behold, I fell in love with them!
This is amazing because I know people who've gotten fit through the gym. They like it there, and so it works for them.
My brother loves cycling, so that's his chosen form of working out.
What this tells you is that if you're someone who doesn't like working out, chances are you haven't found your choice of activity yet.
So, try different things. See what works for you, and stick to it.
Some Fun Activities You Can Try
Cycling
Dancing
Youtube Workouts
Gym
Swimming
Yoga
And an evergreen option – walking!
Can't bring yourself to exercise? Learn how to motivate yourself to work out when you are stuck in a rut.
7. Prioritize Self-Care
Self-care is the art of looking after your basic and high needs, through little things.
It doesn't require much time but can completely shift your approach toward health.
We all have bad days in life and also cycle our way back to the good days.
Throughout these ups and downs, an aware person prioritizes self-care.
He/she knows that any kind of situation is temporary, but looking after self needs to be everlasting.
Self-care enhances your mood on the content days and helps you sail calmly through the low points.
This mindset of maintaining a 'caring' attitude, is one of the main aspects of healthy living.
To know more about this, read my post on 7 types of self-care and learn to practice them for a better life.
8. Drink Water To Heal Your Body And Mind
Think you can be healthy without drinking water regularly? No, I don't think so.
You need to realize right this second, that water is your best friend for life.
You'll see many ups and downs in your health journey.
There will be days when you don't know how to handle your body. Confusion regarding health is normal.
But throughout this turmoil, water needs to be a constant.
Drinking water is linked with preventing diseases, de-stressing, weight maintenance, and a ton of other benefits.
Moreover, you can turn your mind into a goldmine of positivity through the water.
It can help you stay calm in overwhelming situations, and will keep you hydrated throughout the day.
So, pick water over sugary drinks, and say yes to a healthier mindset.
You might want to buy a pack of green tea. It's amazing for hydration and has tons of other benefits that you won't find anywhere else.
9. Love Yourself For Who You Are
Dear reader, it's time for you to start loving the one person in your life, who you might have been neglecting so far.
This person is the most important in your life.
The one who's been with you from Day-1, and will continue to walk with you the rest of the way.
Yes, it's high time you started acknowledging yourself.
Self-love is the path to a blissful life.
It can change your perspective of life, simplify things a great deal, and give you a ton of confidence that you'll never run out on.
Stop being hard on yourself, open yourself to the power of you, and let go of the notion that perfection is a necessity.
Allow your mind to fall in love with your body, and together, both of them can cross bridges to build a healthier life.
10. Be Willing To Invest Your Time
We all know Rome wasn't built in a day. It took years to build this beautiful city.
But just for a second, imagine if it had been indeed, given just 24 hours of work.
What would we have had then?
A map lying on the ground, with the raw material surrounding it, waiting to be turned into structures?
Obviously, that's not how it went down, and we're all too glad about that.
Similarly, when you're building your health, expect it to take a good amount of time before you can see the results.
In the beginning, working on your body will require some effort.
You're trying to cause a positive shift here. And anything good needs to be nurtured before it can bloom in full force.
Don't see the task of creating your health as a drag or a waste of your time. Instead, adopt a positive mindset, and enjoy your food and exercise.
See this as an investment of your time, rather than an expense. All of it will pay off in the end, I promise.
11. Believe That You Can Do It
The last, and most important piece of advice I can give you, is to have faith in yourself.
None of the above tips will matter if you're not willing to bet money on your own strength.
If you think you'll fall back into old patterns again, chances are you actually will.
You are what you think you are.
This means that your belief in yourself, or the lack thereof, can make or break your health journey.
You know deep inside that you're capable of being healthy and fine.
Don't keep this belief hidden. Pull it out to the surface, and keep it in your sight at all times.
Your body hears everything your mind says. – Naomi Judd
Shift Your Mindset For Healthy Living
Don't focus on the past, discipline yourself, and respect your body. It's also worth your time to nurture a good relationship with food.
Give yourself pep talks, enjoy your exercise, and give priority to self-care. Use water to your mind's advantage, and practice self-love.
Invest in your health, and believe you can do it (because I know you absolutely can.)
What is your take on healthy living? Do you agree with what I had to say? Any disagreements you'd like to voice?
Leave a comment! It's always great to hear from you. 🙂