Self-love habits can be the strongest assets in a woman's life. You need these habits to raise your confidence and be the boss of your own life. 
If you're ready to finally take charge of your feminine energies, read on!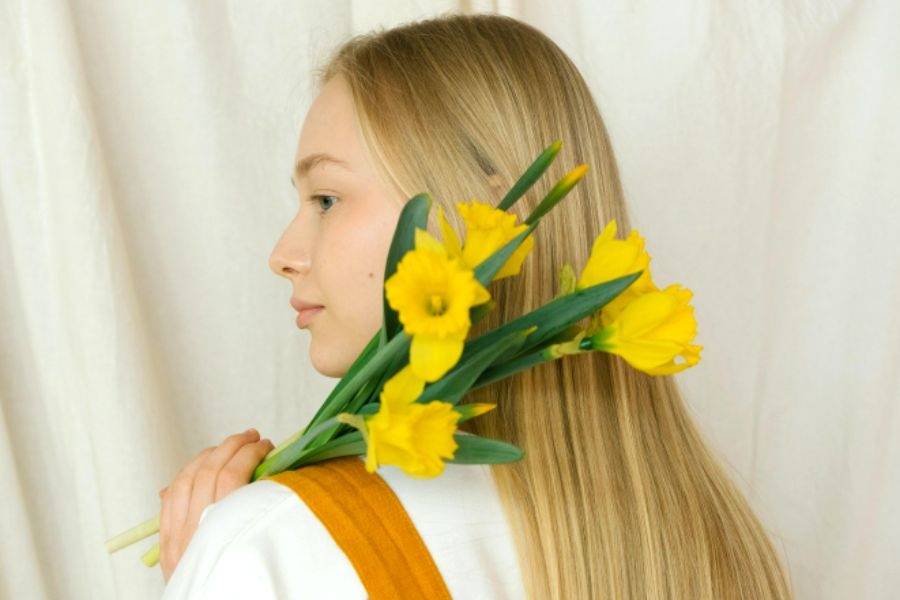 Everything You'll Find In This Post:
Hi, there, sweet plums!
I don't know about you, but I am over the moon to have you join me for this post. 🌚
I've been meaning to discuss self-love for some time now, and I'm so excited to finally be doing this.
Today's article will proudly take the position of my favorite post on this blog's wellness archives.
We are here to discuss 10 power-packed self-love habits that every woman needs to build a strong life.
Here's raising a cup to all the women who are taking the time to build their fortress of self-love. 🍵
You all are amazing and worthy of receiving your own love. Don't let anyone convince you otherwise.
Power Of Self-Love
Self-love is a woman's strongest weapon against life's many challenges. It is the one thing that has the power to heal, repair, and empower your spirit.
If you manage to master the ABCs of this art, nothing in this world can stop you from succeeding in your goals.
Being the cause of your own happiness is true self-love. 
Here are the top benefits of transforming yourself into a self-loving queen:
Immense confidence
The strongest willpower
Kind thoughts about yourself
Iron-clad determination
Self-dependency
Happiness with your own company
And my favorite one – being your own best friend
Self-Love Habits That Changed My Life
Off late, self-love has become my personal golden armor.
I have built habits that have taught me my true value, and through them, I've re-discover my own potential and honed them to the best of my abilities.
The self-love habits that I am about to reveal have changed my life.
I want you to experience this shift for yourself, and it won't happen unless you are willing to dive into the depths of self-love.
Before moving forward, you might want to pin this post for safekeeping.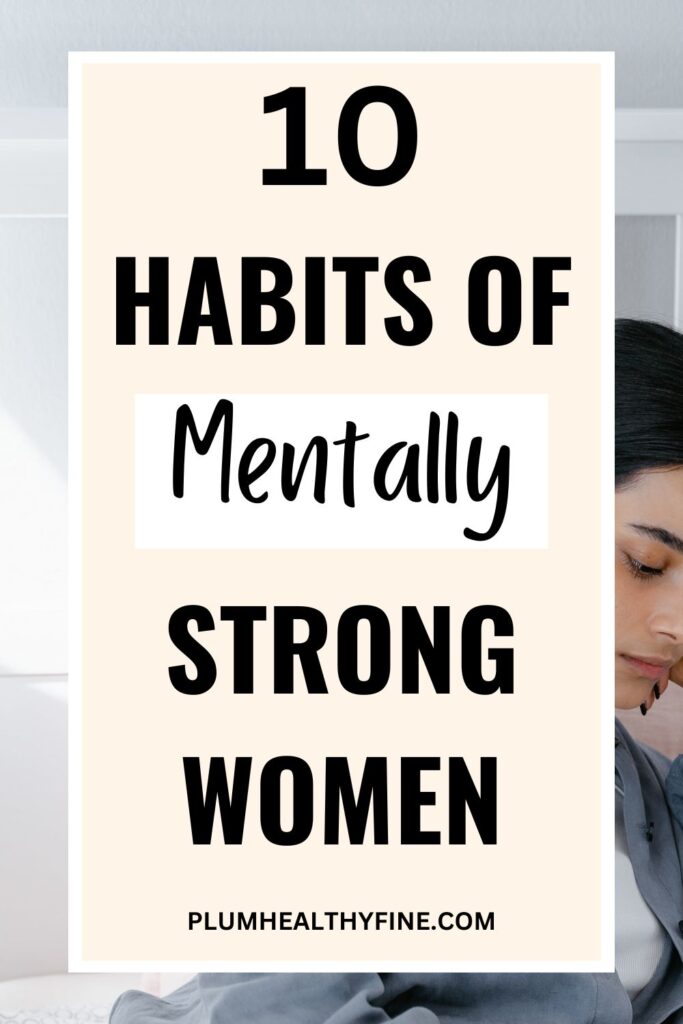 This post is all about self-love habits that you need to build a strong and confident life.
Hope you'll take note of the key points and discover some life-changing lessons. 🙂
Let's get started.
10 SELF-LOVE HABITS
1. Set Clear Boundaries
There is no doubt that you are a woman capable of achieving great things.
You will have loved ones who support your life's mission, but there will also be people who don't want good things for you.
To ward off any external negative energies, it's important to set healthy boundaries to protect your core.
Choose your friends wisely, think twice before sharing your personal experiences, and don't let others' perspective cloud your own judgment.
And at last, allow nobody to trespass your sacred mental circle.
Doing so is a clear-cut sign of a woman's self-respect and inner strength.
For further guidance, read: 7 Authentic Reasons To Stop Feeling Guilty About Self-Care
2. Stop Your Negative Self-Talk
Do you often find yourself sabotaging your progress and putting yourself down?
If yes, I understand.
Nobody on this planet is immune to the force of negative self-talk. We all have countless moments when we question our strength and doubt our motives.
But, as a woman embarking on the mission of wellness, you must silence your inner critic.
You have been criticizing yourself for years and it hasn't worked. Try approving of yourself and see what happens.

-Louise Hay
You might believe self-doubt to be important for a successful life, but it holds no value compared to the benefits of positive self-talk.
A woman who is her own best friend is invincible.
There is no problem in life, no tough situation that can beat her resolve. Strive to be like her, for she is your future self.
Tap into your inner prowess using this beautiful collection of 101 affirmations for self-love and healing.
3. Spend Your Energy In The Right Places
Life is a beautiful journey, but you don't have to stop at every station. You'll end up missing out on the places that actually matter to you.
Your time and energy are sacred.
Spend them in the right places, on the right activities, with the right people.
Love your true friends and appreciate your well-wishers. And don't hesitate to let go of people who disturb your mental peace.
When you're stuck with making decisions, listen to your heart and follow your real interests.
And please, for the love of self-love, get over your fear of missing out. You can't be in two spots at one time.
Sometimes, reading a book is what your tired brain needs over a rowdy party.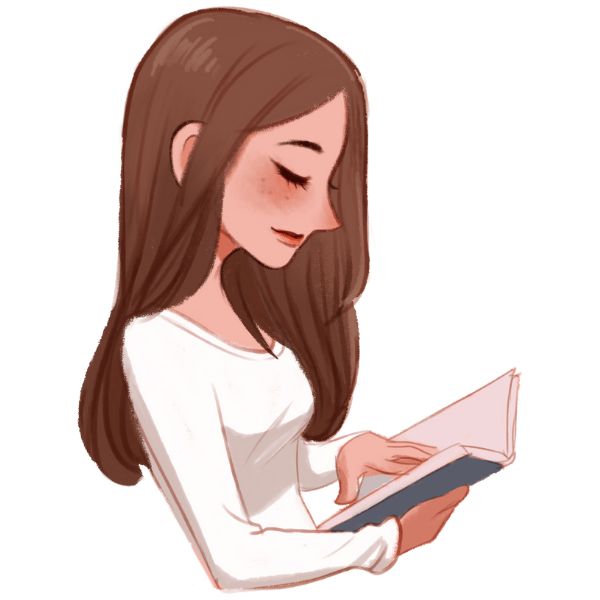 4. Care For Your Body
This list of self-love habits is incomplete without emphasizing the importance of health.
Your body is the vessel where your mind and spirit reside. So, it's your duty to look after it with care and kindness.
Don't run after a certain body size, and don't try to measure yourself by the world's standard of beauty either.
Both these goals are hollow, and would ultimately tarnish your attempts at self-love.
It's important that you work on your body for the right reasons and beliefs. Follow this advice, and self-love will become second nature to you.
Have a good routine as an ode to your body, and build good habits to nurture your health.
Care for your fitness because you realize the sacredness of your body.
And lastly, do it because it feels good and makes you happy. 🌻
Here are some important tips you can follow for a healthy body routine:
Understand the importance of healthy living.
Exercise at least four days a week.
Develop healthy food habits.
Go for regular walks in nature.
Have a healthy sleep routine.
Practice proper skincare.
And at last – respect and love your body. 🙂
A post I think will help you solidify this habit: How To Attain An Ultimate Body Wellness
5. Focus On Self-Care
Oh, my, this is a golden habit that you need to adopt!
I am sure a lot of you have heard about the benefits of self-care. This term has been making rounds on social media, and for the right reason.
Self-care can be a woman's best guide to powerful mental health.
It heals your thoughts, fills you with positivity, and helps you appreciate the little things in life.
In a way, if self-love is your destination, then self-care is the path you take to access it. So, pack your bags, and start walking.
You'll be surprised by the gems you unearth along the way. 😉
For full-on guidance, read about the 7 types of self-care and learn how to master them for a confident life.
6. Don't Let Anyone Disrespect You
I am sure you've encountered many rude people in your life.
You've probably also had the misfortune of being under a verbal attack by some of these people.
You've been left confused by underhanded remarks, snide comments, and backhanded compliments.
The sad thing is, even nice people have sometimes disrespected you because of disagreements.
Well, now, no more.
If you truly love yourself, you need to stop giving people a free pass to comment on your personality.
Let the world know that you stand by your values and that you won't make light of being disrespected. If people get offended, it's their problem.
Just hold on you to your self-respect and never let it go. It's the one thing that'll help you grow in life. 🪴
7. Spend Time With Yourself
I know you have a busy life, places you need to get to, people you need to see, and a schedule you want to stick to.
But amidst all your daily activities, your lone time is the one thing that'll add to your well-being the most.
Don't be awkward in your own company.
Instead, go out of your way to carve out some time for yourself, and do it until it becomes normal for you.
Get to know yourself beyond the surface level.
Tap into your core to unearth your deepest desires. And then get to work on giving yourself everything you deserve.
Happiness is pouring yourself a cup of coffee and sitting in quiet with your own thoughts. 
Don't quite know how to spend time with yourself?
Explore these 51 solo-date ideas to make you fall in love with yourself. 💖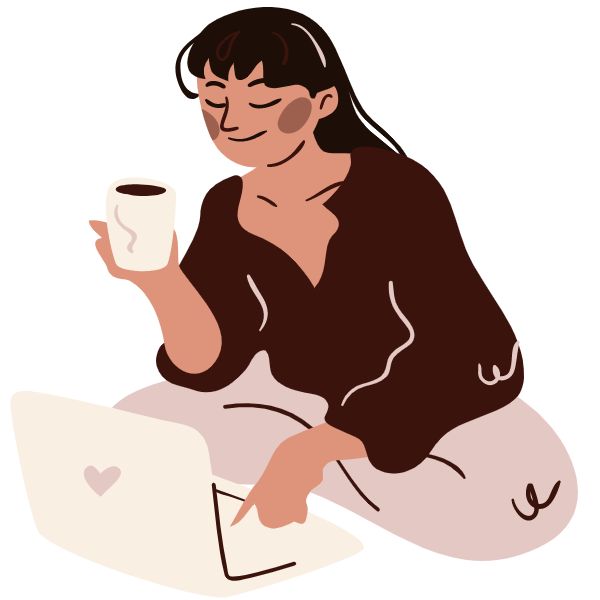 8. Journal For Self-Love
Denying yourself the benefits of self-introspection is unfair to your mind's capabilities.
On an everyday basis, you miss out on many important realizations by not putting your thoughts on paper.
That's why you need to dive into the art of journaling as soon as possible.
Journaling is a powerful way to line up your thoughts in a neat row.
It is an expression of your inner voice, which often gets suppressed by your jumbled emotions. It is your chance to cater to your mental need and help yourself grow.
So, invest in a cute journal, put those empty notebooks to use, and use shiny glitter pens to create heartfelt entries.
Write in your journal first thing in the morning, or add it to your bedtime routine.
Give yourself permission to create messy entries, and explore your artistic side to your heart's content.
Journaling is a big bundle of therapy, self-love and growth. 
A post that'll help you build this habit: 50 Bedtime Journal Prompts For A Quiet Reflection
9. Prioritize Your Mental Health
The happiest women in this world are those who know the value of good mental health.
You can't love yourself without giving gentle attention to your mental needs.
Your perception of life and its many problems has a direct connection to your brain's health.
So, dear friend, put some loving efforts into nurturing your mental health. It'll change your life in the best ways possible.
Read books that encourage positive thinking, make friends who uplift you, and avoid stress like the plague (seriously.)
Hone in your connection to your inner child, listen to your emotions, and tap into your feelings.
Don't exhaust yourself; recognize the signs of mental burnout and know when to hit pause.
Highly recommended: 10 Simple Everyday Habits To Improve Your Mental Health
10. Don't Hide Your Feminine Energy
Your powers and beauty are threatening the bubble that society prefers to live in.
So, there will be attempts to stir your self-doubt and harm your inner child.
The world might ask you to hide your feminine spirit.
People might tell you to wear certain clothes, look a certain way, or act less like a 'woman.'
Pay no attention to such nonsense.
Wear your tag of being a woman with pride, and don't try to hide your feminine energies.
There is no need to dull your own shine to make someone else feel better about themselves.
You are blessed enough to have been born with fierce womanly powers. So, feel free to tap within and channel your inner goddess.
A Power-Packed Post: 10 Girl Boss Habits For A Classy And Successful Life
How To Practice Self-Love And Care
So, that was a wrap for 10 powerful self-love habits. Time for a quick summary.
To practice self-love and care, set firm boundaries, and stop negative self-talk. Spend your energy on important things and look after your health.
Prioritize self-care and don't let people disrespect you. Have some solo time and create a habit of journaling.
Don't neglect your mental health and be proud of your feminine energy.
And lastly, spread the message of self-love among your female friends, because sharing is caring. 🙂
Liked the post? Pin it to save for later!